STAY AS CLOSE AS POSSIBLE TO THE NATURE
STAY IN A LUXURY PRIVATE COTTAGE HOUSE
Your health and well-being are our main concerns. Keeping this in mind, we have created an ambiance of our resort where you will experience the authentic Sri Lankan ayurveda treatments while feeling at home in a luxury cottage house. The cottage houses have been finished with Neem Wood - a wood which is very well known for its ayurveda properties, adding little more to your ayurveda experience.
You may not be a Ayurveda enthusiast, still you are welcome to enjoy your vacation in a private luxury cottage house in this beautiful resort hotel, located in a tranquil scenic environment in Negombo, Sri Lanka. Holiday Escape Plan is specially designed for you.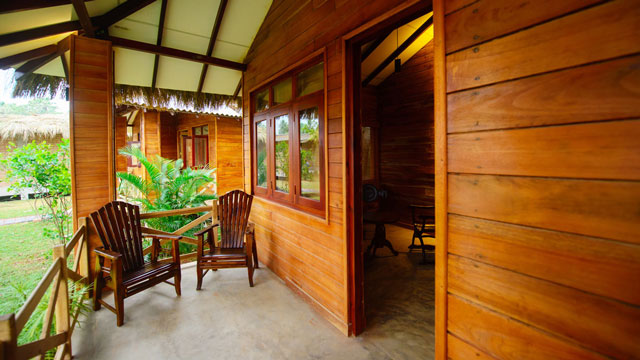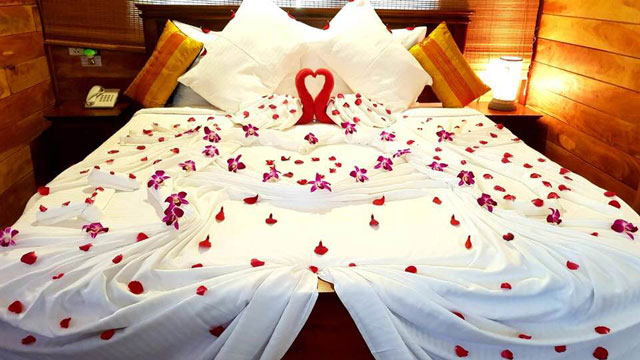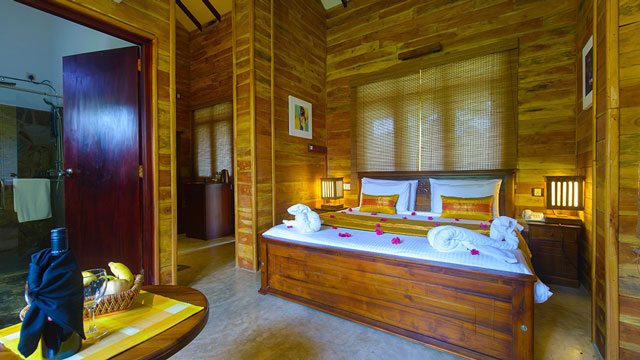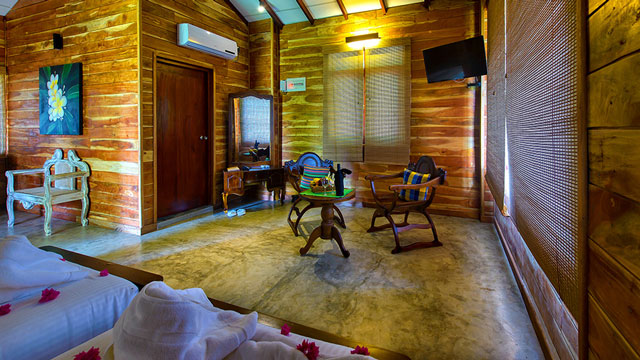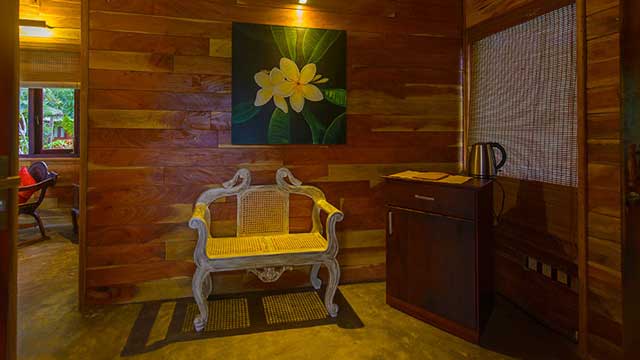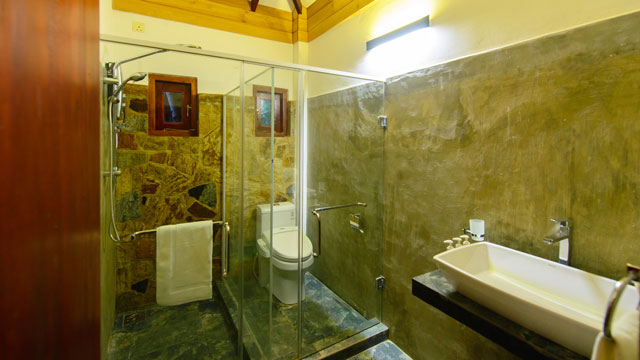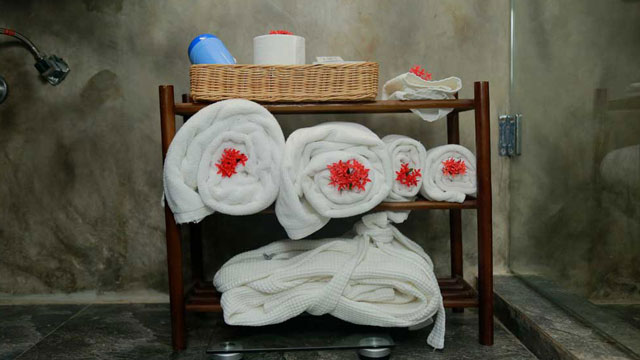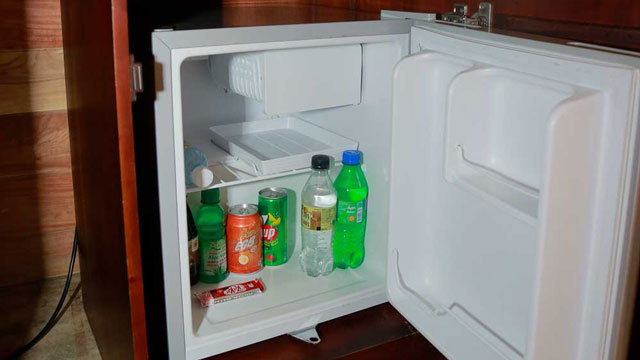 Native Japanese staff to support Japanese guests
HOTEL FACILITIES
In-house Ayurveda therapy center (Spa)
Our own Ayurveda Hospital (Weda Gedara)
Team of Ayurveda Doctors (Bachelor of Ayurveda Medicine and Surgery, B.A.M.S.)
Japanese/English Speaking Staff
Ayurveda Pharmacy
Swimming Pool
Ayurveda Cooking Demonstrations
Meditation & Yoga Lessons
Walking Path
Ayurveda Awareness Programs
Garden Fresh Vegetable & Herbs
Free self-parking
Area Shuttle (surcharge)
Laundry Facilities(Paid Service)
Luggage Storage
There are seventeen cottage houses altogether, available in three configurations. All the cottage houses have following facilities.
Private Garden & Veranda
Air Conditioner
Television
Tea-Coffee Machine
Dry Washroom
Hair Dryer
Mini Bar
Locker/Cupboard
Wifi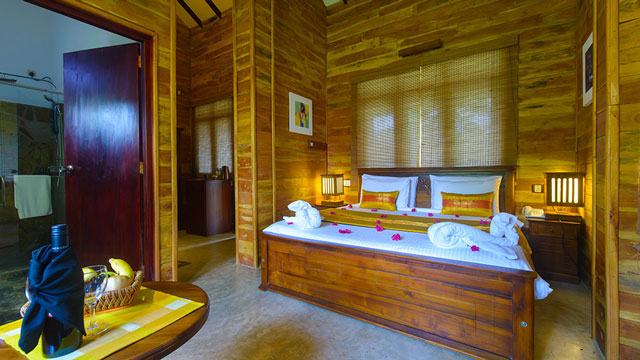 SUPERIOR COTTAGES
1 Bed Room, 1 Spacious Living Area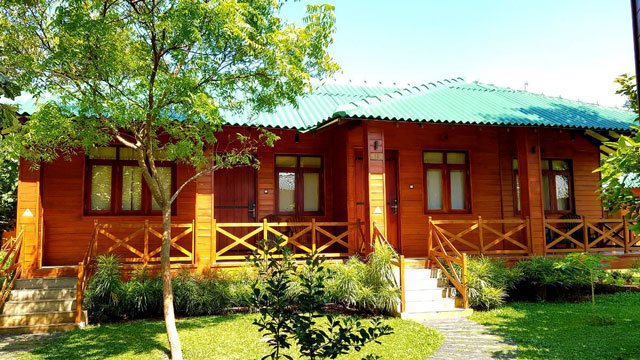 FAMILY COTTAGES
2 Bed Rooms, 2 Spacious Living Areas, 1 Free Space, Interconnected Rooms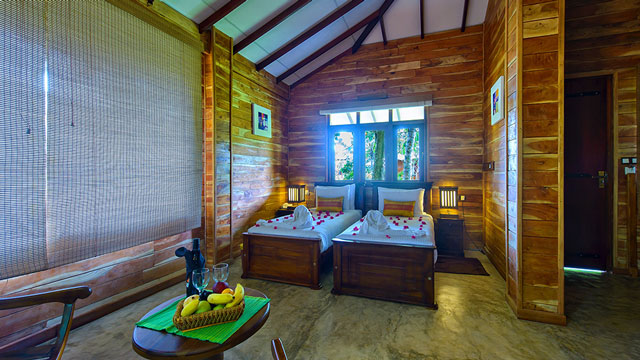 STANDARD COTTAGES
1 Bedroom, 1 Living Area, Comfortably Accommodates 2
AYURVEDA INSIGHT PLAN
If you are looking for authentic Sri Lankan Ayurveda treatments then this plan is for you. Your holiday will be tailor-made as per consultations with our in-house Ayurveda specialists who will then recommend the best treatments, therapies and diet plan throughout your stay with us.
Ayurveda Insight holiday plan has six Wellness Holiday Packages and a Curative Package. The rates below are for Wellness Holiday Packages only.Curative Package rates differs according to the treatment plan recommended for individual guest. Please contact us for more details.
2018/04/01 to 2019/12/20 Ayurveda Insight Plan Rates(Per Day)
| Cottage Type | Single | Double |
| --- | --- | --- |
| Standard Cottage | US$ 178 | US$ 280 |
| Superior Cottage | US$ 187 | US$ 288 |
* Above rates are excluding taxes (15% VAT + 2 % NBT + 1 % TDL).
* Rates are Full Board basis, and Ayurveda Treatment charges included.
* Meals as per the recommendation of our Ayurveda specialists.
* Extra charges apply for treatments outside the package.
HOLIDAY ESCAPE PLAN
If you want to enjoy your holidays as per your own pace and rules then this package is for you. Make the most of our exclusive resort and relax in our soothing cottages. If you want to try our ayurveda treatments during your stay you are most welcome to book directly as per your convenience and timing.
2018/04/01 to 2019/12/20 Holiday Escape Plan Rates(Per Night)
Bed & Breakfast
Cottage Type
Single
Double
Triple
Standard Cottage
US$ 100
US$ 120
US$ 160
Superior Cottage
US$ 115
US$ 140
US$ 180
Half Board
Cottage Type
Single
Double
Triple
Standard Cottage
US$ 110
US$ 140
US$ 190
Superior Cottage
US$ 130
US$ 165
US$ 225
Full Board
Cottage Type
Single
Double
Triple
Standard Cottage
US$ 130
US$ 175
US$ 240
Superior Cottage
US$ 145
US$ 195
US$ 265
* Above rates are excluding taxes (15% VAT + 2 % NBT + 1 % TDL).