Cooperation with Professional Ayurveda doctors in various fields
Karunakarara Ayurveda Resort has an Exclusive Ayurvedic doctor.
In addition, the hotel has a number of partnerships with professional Ayurveda doctors who are experienced in their respective fields, so that guests can be examined by the most appropriate doctor and tailor-made treatment plans can be designed to suit their specific concerns and symptoms.
For consultations with a cooperating doctor, the doctor is invited to the hotel, so that all treatment can be completed in the hotel.
Introduction of Ayurveda Doctors
Professor Pathirage Kamal Perera
Professor in Ayurveda Medicine, Consultant in Ayurveda Immunology Rheumatology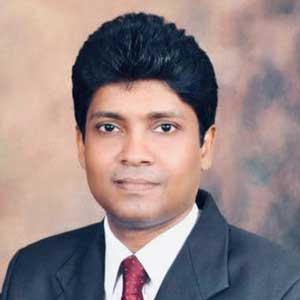 He is a specialist in Ayurvedic Immunology, Rheumatology and Pharmacology, and a renowned researcher as a professor. He is also involved in therapy and education, incorporating his knowledge of Sri Lanka's traditional medicine, Heravedakama, to treat joint, bone and muscle ailments with medicine. He is also active in the International Ayurvedic Medicine Forum.

He became the youngest professor of Ayurveda in Sri Lanka and graduated with an honorary degree from the Faculty of Ayurveda, University of Colombo (BAMS). He has a proven track record as an herbal developer in Sri Lanka and has also served as a senior consultant to the World Health Organization.
Dr. K.G Chithramala Dissanayake
Consultant in Kayacikitsa / Panchakarma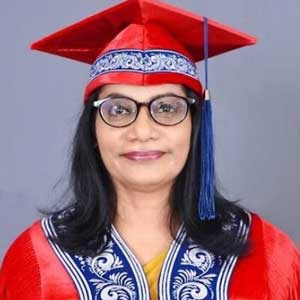 After graduating from the Faculty of Ayurveda, University of Colombo in 1996, she continued her studies at Banaras Hindu University, India. Since her graduation, she has published many research papers.

Currently, she is the Dean of Gampaha Wickramarachchi University of Indigenous Medicine (Gampaha Wickramarachchi Ayurveda University), the most renowned university of Ayurveda in Sri Lanka. She is also an expert in clinical medicine in Kāyatikitsa Panchakarma and as an experienced yoga practitioner.
Dr. Kumuduni Karunagoda
Consultant in Ayurveda Obstetrics and Gynecology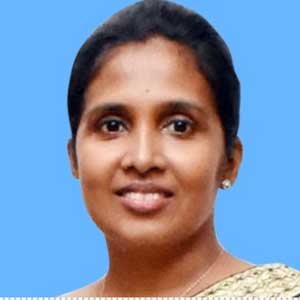 In addition to Ayurvedic treatment, she has extensive teaching experience in the field of gynaecology and obstetrics with Ayurveda. She is also involved in treatment and education, integrating her knowledge of Heraveda Kama, a traditional Sri Lankan medicine. In addition, she is active in the Sri Lankan media as a specialist in gynaecology and obstetrics, and has a national and international following.

She graduated at the top of her class in the field of Ayurveda (BAMS) from Colombo University. After obtaining her M.D. from Gujarat Ayurveda University (GAU), India, she obtained her Ph.D. from the University of Colombo, specialising in Ayurvedic gynaecology and obstetrics.
Dr. Himalee de Silva
Consultant in Psychiatry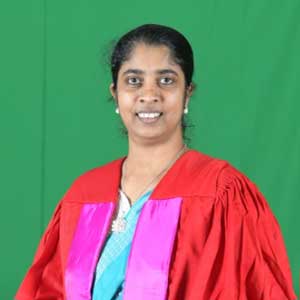 She graduated with a Bachelor of Ayurveda Studies (BAMS) from the University of Colombo with distinction in 2004 and obtained an MD in Ayurvedic Psychiatry from Banaras Hindu University, India, in 2012. Since then, she has practised Ayurvedic treatment both locally and internationally. She is a member of the National Association of Professional Counsellors of Sri Lanka and is currently doing postgraduate studies at the University of Colombo. She is also involved in professional forums in various fields, drawing on her expertise.
Dr. Dinesh Edirisinghe
Consultant in Pulse diagnosis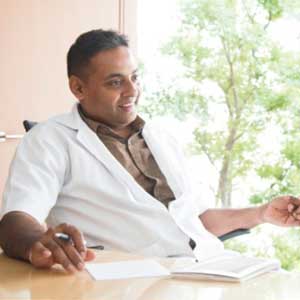 He has a wealth of knowledge and experience as an Ayurvedic doctor and is a specialist in pulse reading, known in Japan as 'Doctor CT Scan'. He is also an Ayurvedic medicinal consultant with extensive natural herbal and clinical knowledge.

Despite belonging to a new generation, he is passionate about the old tradition of Ayurveda and has dedicated his life to bringing authentic Sri Lankan Ayurveda to patients all over the world.
Dr. Buddhika Madumali
24-hour resident Doctor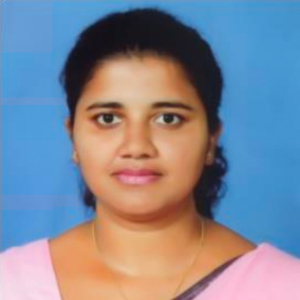 She graduated from the Gampaha Wickramarachchi Ayurveda Institute, University of Kelaniya, Sri Lanka with a B.A.M.S (Bachelor of Ayurveda Medicine and Surgery) degree.
After gaining experience as an Ayurveda doctor at the Hospital, she joined Karunakarala Ayurveda Resort as a 24-hour resident doctor.

Her extensive knowledge of ENT, paediatrics, gynaecology and physiology enables her to provide the best possible treatment for our Guests.

<Languages>
English, Tamil, Sanskrit, Hindi and German
Dr. W.R. GIMHANI THAMEL
Exclusive doctor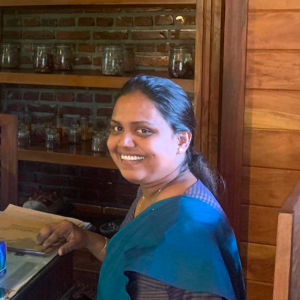 She graduated from the Institute of Indigenous Medicine , University of Colombo , Sri Lanka with a B. A. M. S. ( Bachelor of Ayurvedic medicine and Surgery ) degree.
She has specialized her knowledge in Ayurvedic panchakarma and ayurvedic Beaty culture.
She has been working for one year in hospitals and soon after she joined Karunakarala ayurvedic resort.
※ A separate fee is required for consultation with a specialist doctor.
Our hotel is the only place where well versed ayurveda doctors in each field of specialty are available. Therefore, anyone can receive Ayurvedic treatment at our hotel with peace of mind.