HEALTH IS WEALTH - DIET IS HEALTH
AYURVEDA DINING
An Ayurveda doctor makes a diet plan for you to suite your health conditions, after initial consultation. You will be offered a balanced, healthy diet throughout your stay. It does not mean that your family or those who accompanied you are offered the same Ayurveda diet. They have a wide variety of choices make from authentic Sri Lankan cuisines to western specialties.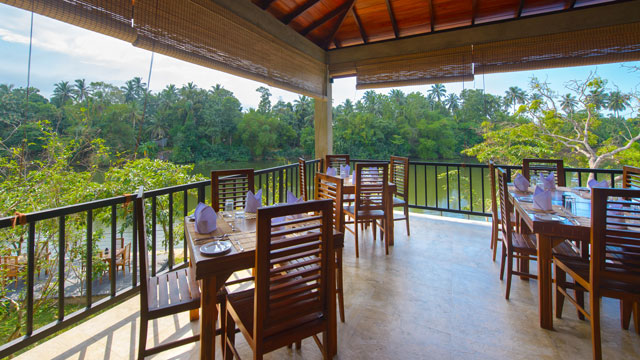 Dining area of Karunakarala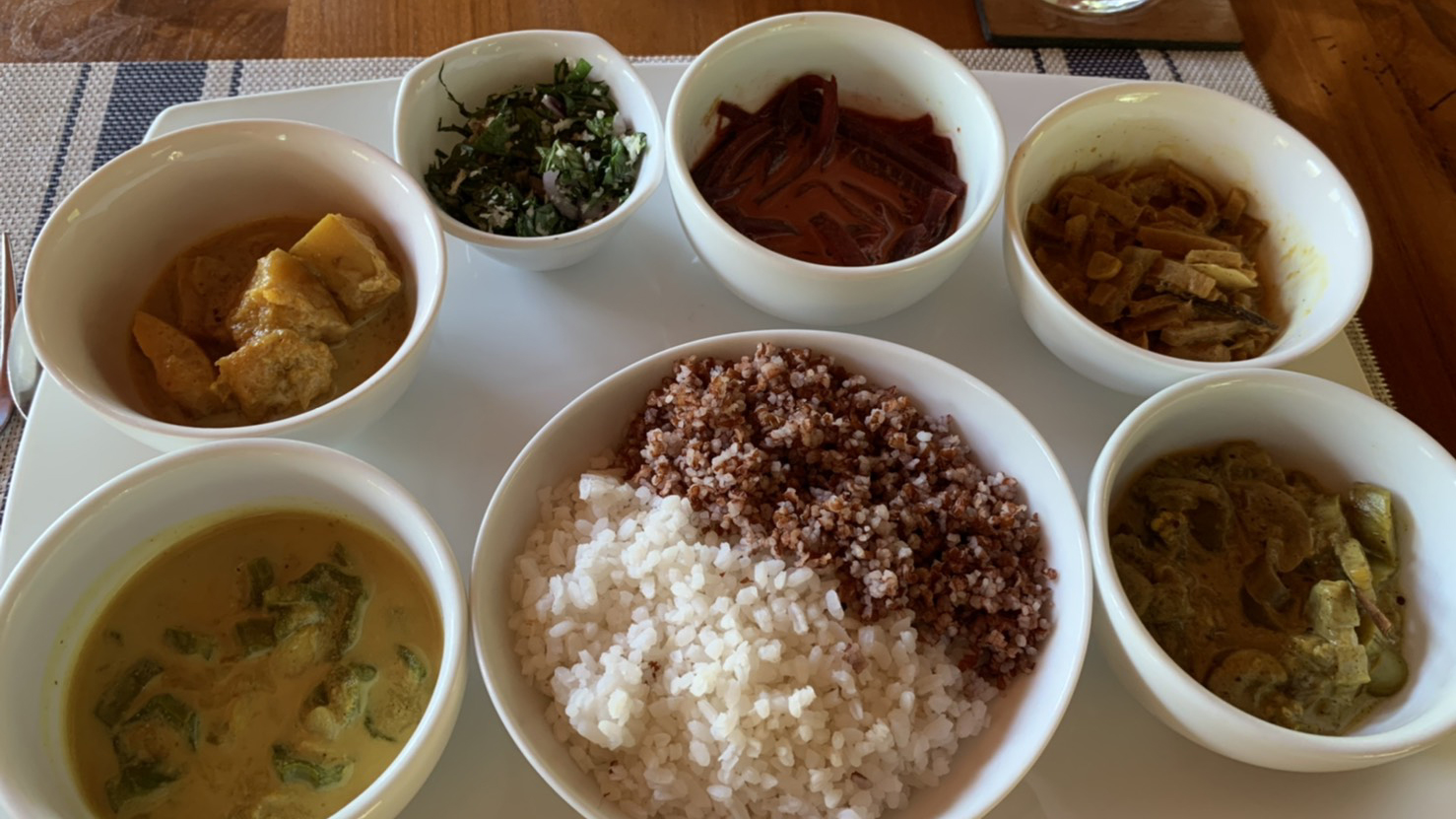 Sri Lankan Rice and Curry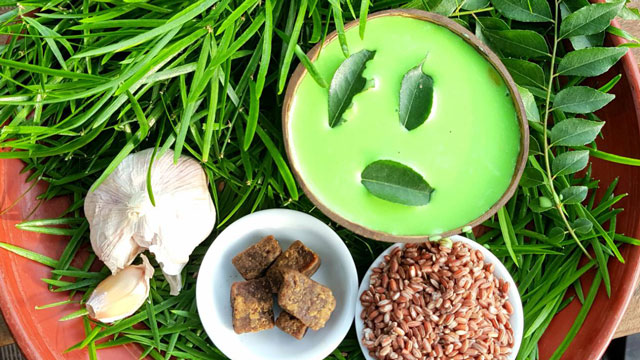 "Kola Kanda" - A soup made of various kinds of leaves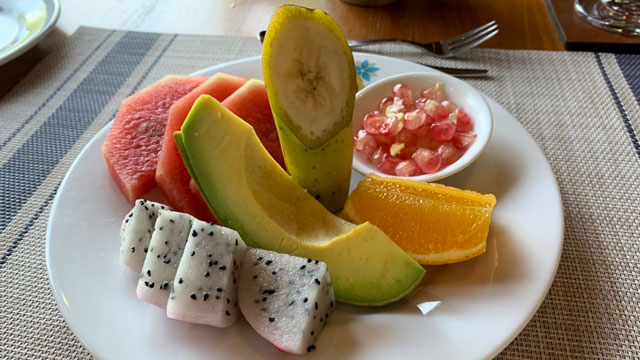 A serving of fresh fruit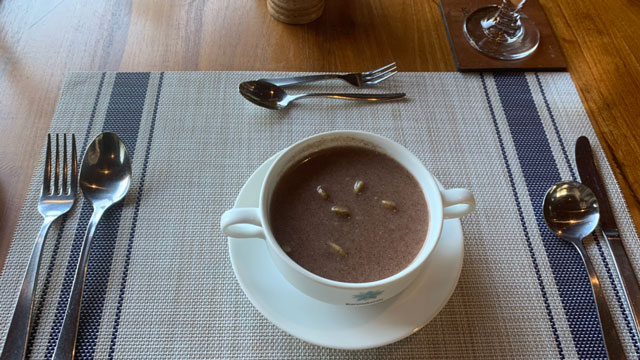 A soup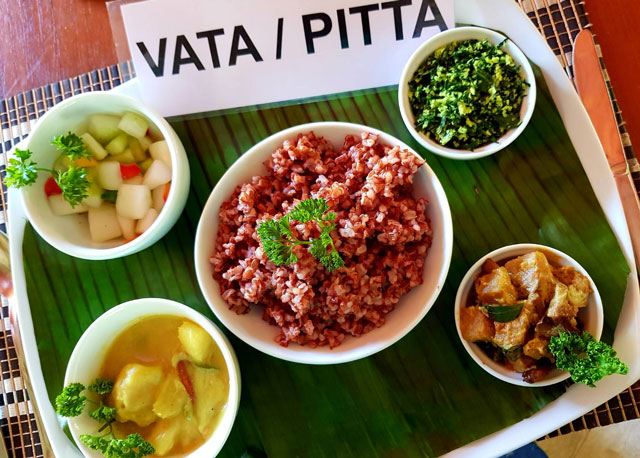 Ayurveda Diet
Menus aimed at balancing the 'Three Doshas' in your body.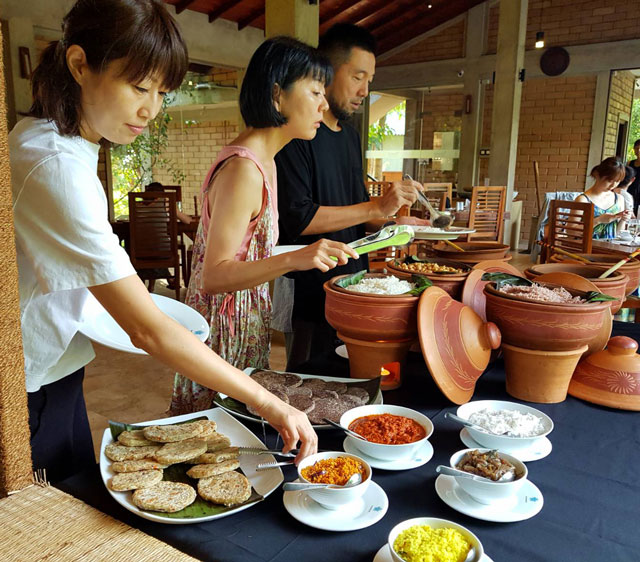 Sri Lankan Menus
You can enjoy authentic Sri Lankan menus.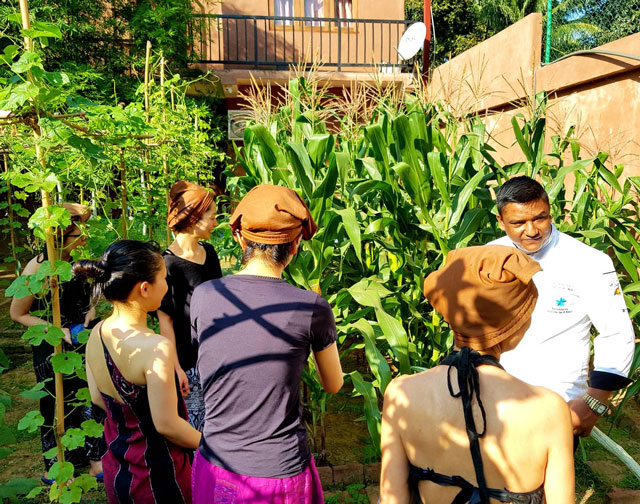 Garden Fresh Vegetable
At Karunakarala, we serve garden fresh vegetable grown in the hotel's own vegetable garden.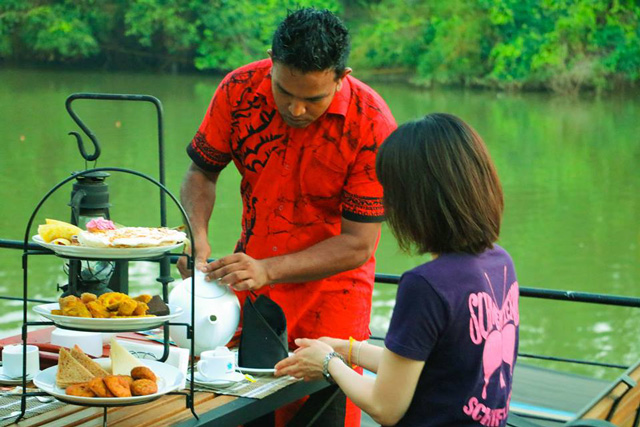 High Tea On the River Bank Deck
High-Tea is offered in the evenings at the wooden deck on the river bank.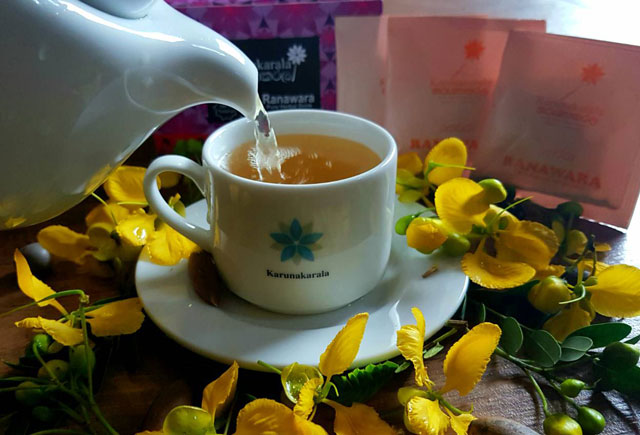 Free Tea & Herbal Drinks
Tea and other herbal drinks are offered throughout the day for free