KARUNAKARALA AYURVEDA RESORT
Karunakarala Ayurveda Resort in Negombo, Sri Lanka is an ideal Ayurveda hotel for an authentic Ayurveda retreat. Enjoy your wellness holidays in this beautiful Ayurveda resort nestled in a natural forest. You can participate in daily Yoga and Meditation lessons while taking Ayurveda treatments and therapies.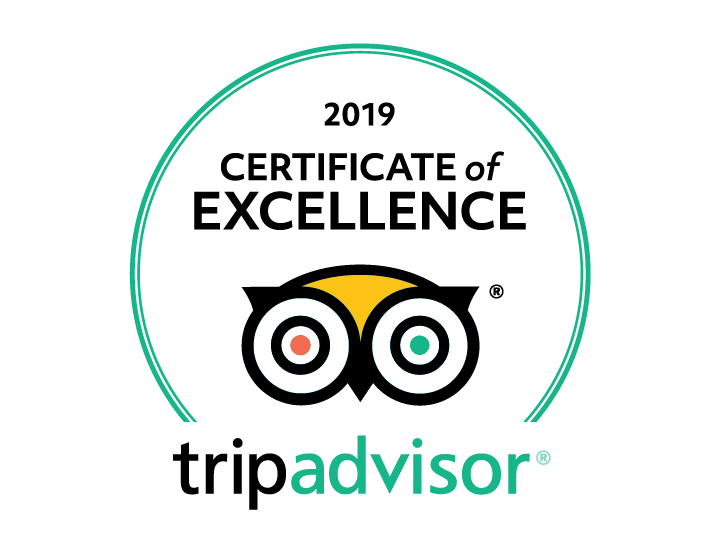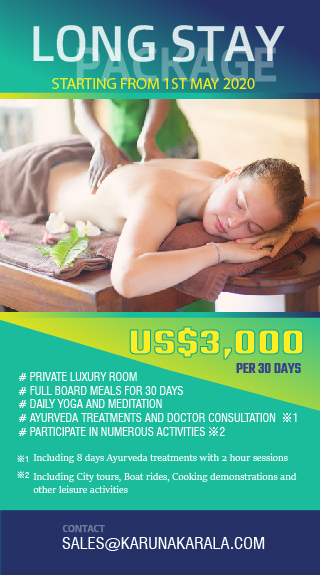 Stay in a spacious luxury cottage house finished with 'Neem Wood'- a wood which is very well known for its Ayurveda properties. All the cottage houses are fully equipped with amenities, including dry bath-rooms, mini bars, lockers, hair dryers
A Family type cottage house of Karunakarala Ayurveda Resort
Bedroom of a Superior cottage house
Private veranda of a Superior cottage house
Ayurveda holiday packages to suite your gender, age, health & length of your stay.
Six wellness packages are there aimed at enhancing physical comfort and improving inner peace of the guest. Curative packages are there for guests who visit the hotel to get ayurveda treatments for a particular ailment.
Rest & feel at home experiencing authentic Ayurveda
Ayurveda Steam Bath at Karunakarala Ayurveda Resort
A ayurveda therapy conducted by an Ayurvedic doctor
FOR BEAUTY & WELLNESS
AYURVEDA SPA PACKAGES
Spa packages are specially designed for those who do not wish to take accommodation at Karunakarala Ayurveda Resort Hotel in Negombo but want to try the unique spa experience we offer.
A full body massage therapy
An Ayurvedic head massage
A foot massage
YOGA RETREAT
DAILY YOGA & MEDITATION LESSONS
One of the best Yoga instructors in Sri Lanka is conducting daily Yoga & Meditation lessons at Karunakarala Ayurveda Resort.
Yoga & Meditation Lessons
Yoga in Beach (Schedule on demand)
Riverside Yoga (Daily)
Evening Yoga & Meditation (Daily)
Anyone staying in the hotel can participate in Yoga & Meditation lessons.
Yoga Instructor of Karunakarala Ayurveda Resort
A meditation lesson at the deck on the river bank
An early morning Yoga lesson in the nearby Negombo beach
LEISURE ACTIVITIES
At Karunakarala we ensure that you make the most during your stay with us. We provide a range of activities on-site and off-site in the beautiful and exciting Negombo area that will make your stay with us even more memorable.
Cookery demonstrations with the chef.
Market visits/ Purchase goods with the chef.
Boat ride in beautiful "Ma Oya" river.
Visit to Negombo beach.
Ayurveda Training classes with the doctor/ consultant.
Boat-ride in 'Ma Oya' rive
Cooking Demonstration & Fish Market Visit
Ayurveda Training Session
CONTACT US
Should you need assistance to make a booking for your holiday in our hotel, OR need more details, Please feel free to contact us through the following form or call us directly. Our telephone lines are open 24/7 for your convenience.