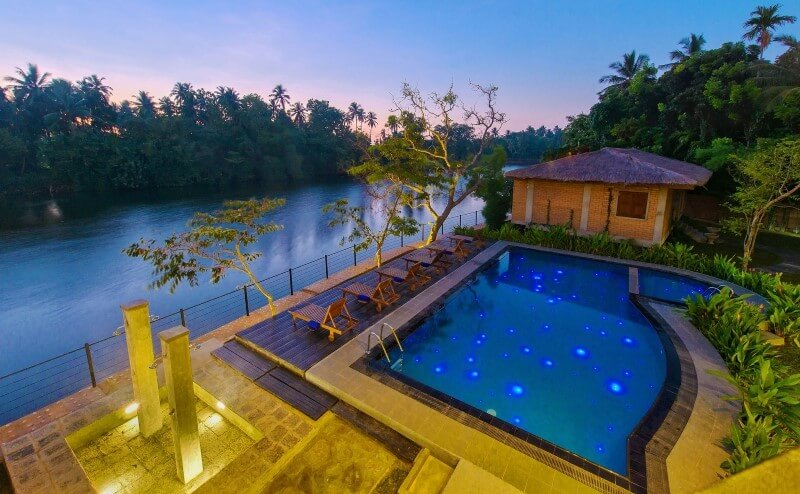 OUR HOTEL
Ayubowan! (May you live long)

"Heal your body, mind and spirit with authentic Ayurveda in nature"

Karunakarala Ayurveda Resort is an ideal place for the above concept. At this beautiful resort, nestled in a lush forest and a majestic river, Daily you can enjoy a variety of Ayurveda treatments, yoga, meditation.

Ayurveda teaches us how to live our lives in harmony with nature. This is why we are also working towards our 'Zero Emission' action to save nature. Would you like to try an eco-friendly lifestyle with us?

Welcome to Karunakarala Ayurveda Resort.
Enjoy your Wellness holidays in the paradise on earth.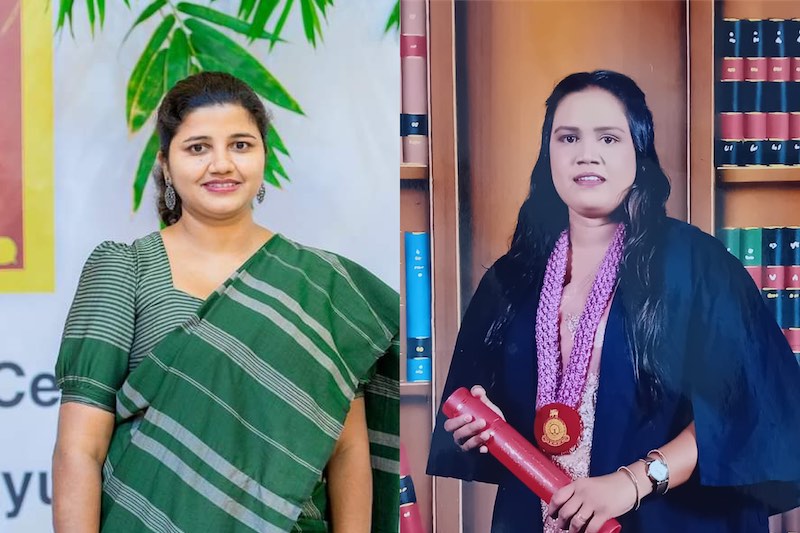 Trustworthy Ayurvedic Doctors at Our Resort
At our resort, experienced dedicated Ayurvedic doctors are available 24/7. We also collaborate with specialists from various fields to provide diagnosis and treatment for a wide range of medical conditions. Our doctors, well-versed in addressing guests' concerns and symptoms, offer tailored treatments for each individual to ensure maximum effectiveness.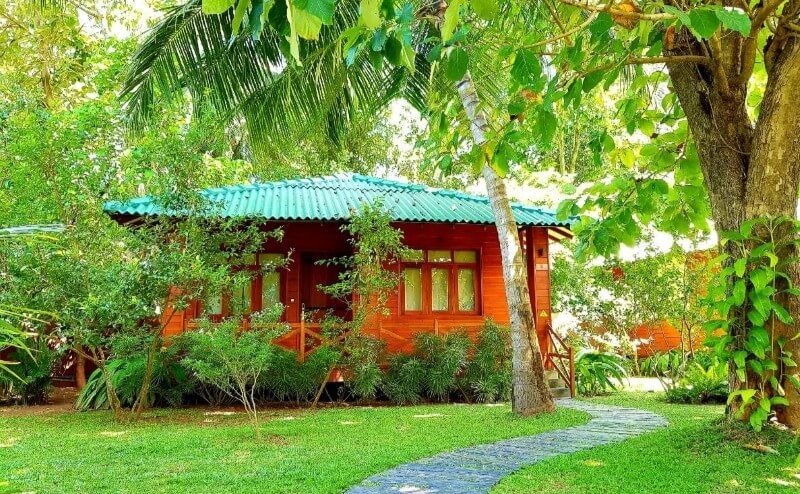 PRIVATE LUXURY VILLAS & SUNRISE DELUX ROOM
The Private Luxury Villas are set in lush gardens.
The villa is richly finished with "Neem", a miracle tree used in Ayurveda since ancient times, adding little more to your ayurveda experience.

Then there is the Sunrise Deluxe Room, a more contemporary building type.
The white design and spacious layout of these rooms offer an open-plan resort stay.

All rooms are equipped with a bathroom, hairdryer, minibar and locker.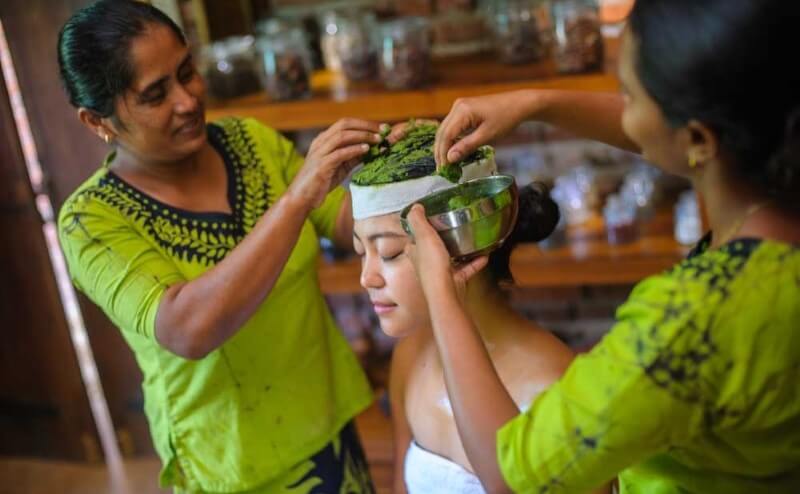 FOR YOUR WELLNESS HOLIDAYS
WELLNESS PACKAGE
This is the most popular package for health promotion and mental healing at our hotel.
It includes Ayurvedic treatments, meals and other activities.
We can offer authentic Panchakarma treatments as well as diet programmes to suit your needs.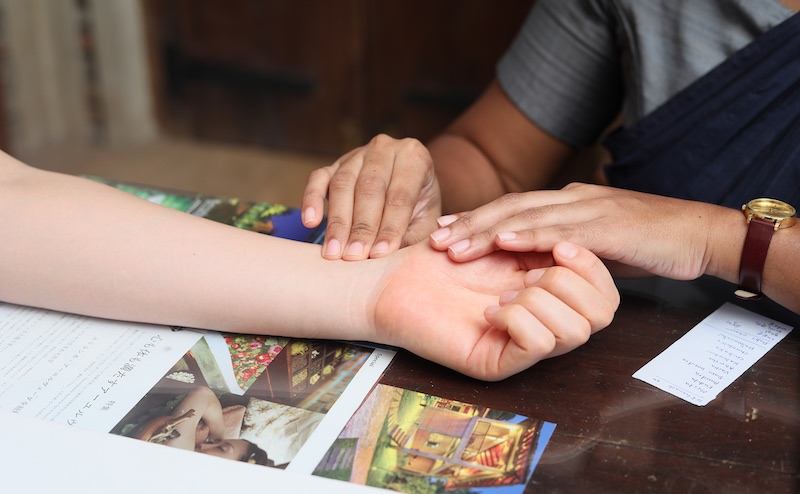 FOR DISEASE MANAGEMENT
CURATIVE PACKAGE
Curative Package is designed for those who wish to get Ayurveda treatments for some illness they suffer.
More authentic treatments are available from ayurvedic doctors with specialist knowledge.
For more information on the Curative Package, please see the Ayurveda Package.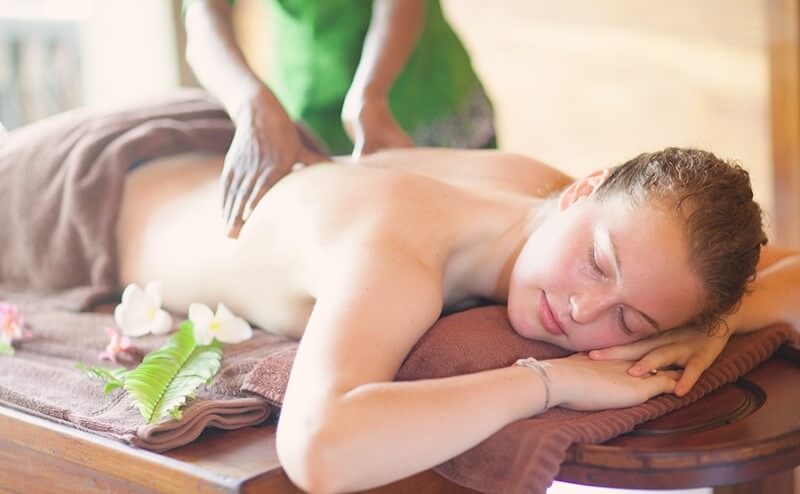 FOR RELAX & BEAUTY
RELAXATION SPA PACKAGES
Relaxation spa packages are specially designed for those who do not wish to take accommodation at Karunakarala Ayurveda Resort but want to try the unique spa experience we offer.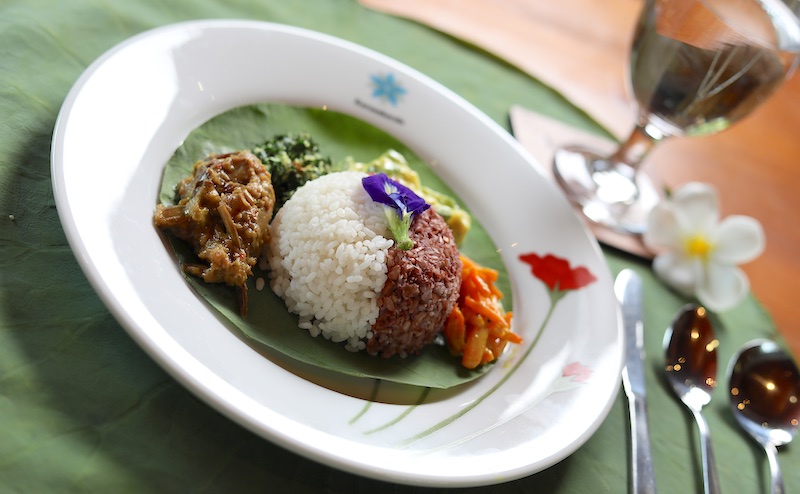 AYURVEDIC DINING
An Ayurveda doctor makes a diet plan for you to suite your health conditions, after initial consultation. You will be offered a balanced, healthy diet throughout your stay. Meals are prepared according to ayurvedic principals with fresh organic ingredients obtained from our farms and contracted third party organic farms.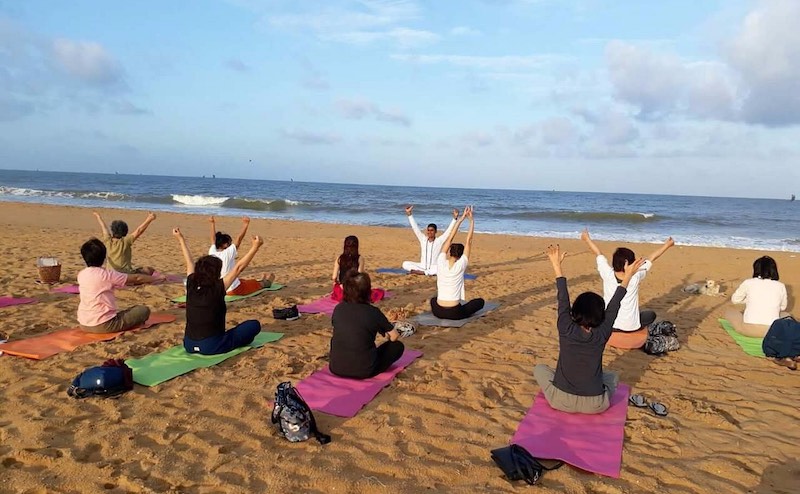 YOGA RETREAT
One of the best Yoga instructors in Sri Lanka is conducting Yoga & Meditation lessons at Karunakarala Ayurveda Resort.
Yoga & Meditation Lessons
Yoga in Beach
Morning Yoga
Evening Meditation
* Anyone staying in the hotel can participate in Yoga & Meditation lessons.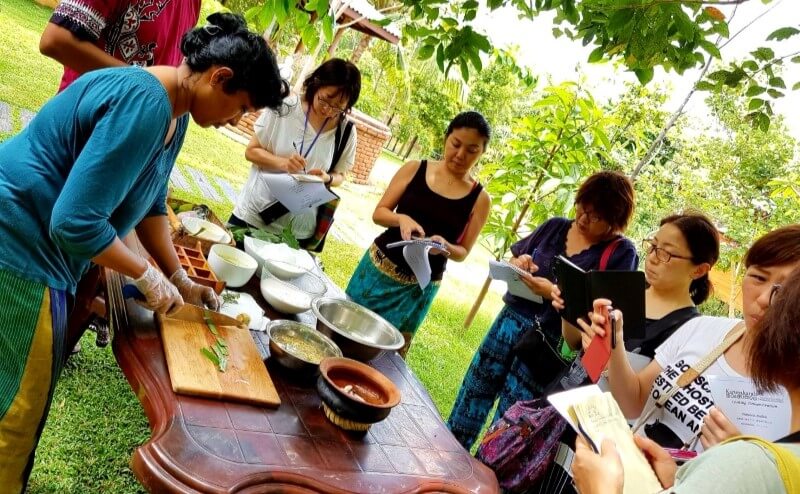 LEISURE ACTIVITIES
We offer a variety of activities such as Ayurveda workshops in a lush hotel garden, shopping in an authentic Sri Lankan market and a boat ride on the Maoya River.
Make your holiday at the resort even more enjoyable.
Ayurvedic cooking class
Herbal ball making workshop
Botanical Garden Tour
Morning Yoga & Beach Yoga
Meditation lesson
Boat trip on the "Ma oya" River
Negombo City Tours

Brown beach sightseeing
Fish market
*Activities available depend on the length of your stay.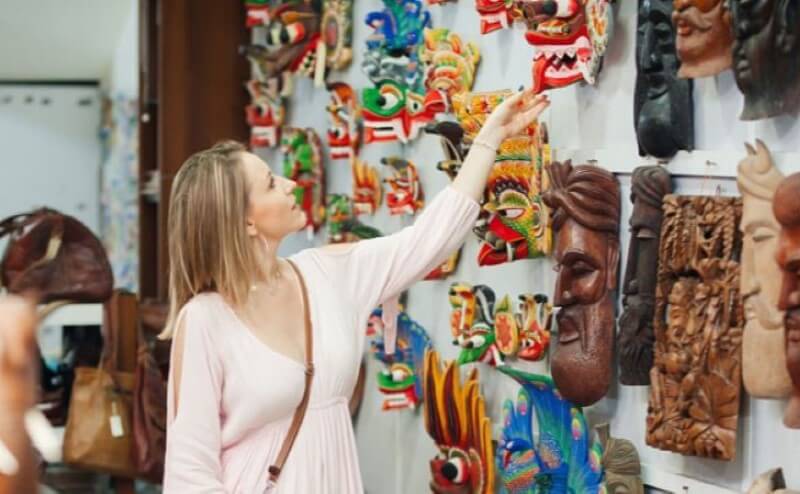 PAID TOURS
Golden Temple of Dambulla
Rock Fortress of Sigiriya
Elephant Orphanage in Pinnawala
Temple of Tooth in Kandy(Dalada Maligawa)
Colombo City Tours

Gangamara Temple Colombo
Dutch Hospital @ Shopping District

Negombo City Tours

Brown beach sightseeing
Fish market
※Advance bookings for tours are not accepted. Please contact the front desk after check-in.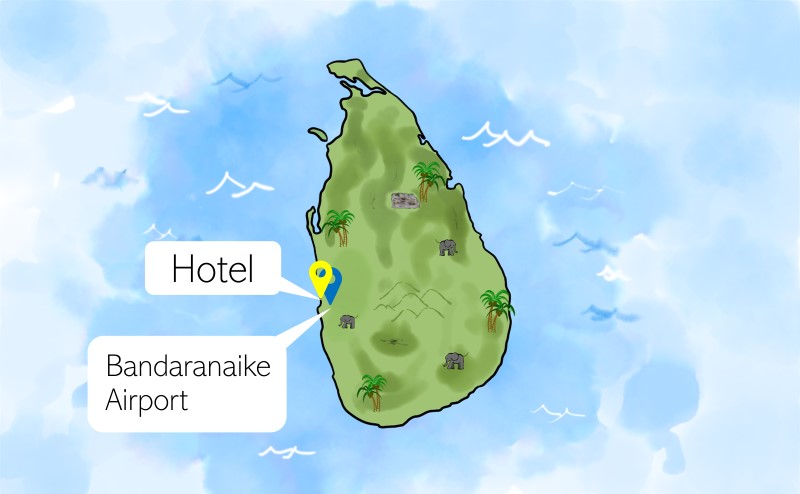 LOCATION
We are just 22km away from the Bandaranayake international Airport in Katunayaka, which is the main international airport of Sri Lanka.
Hotel is bordered by the river 'Ma Oya' in popular beach town Negombo. It is surraounded by outstanding natural landscapes and welcoming soothing sounds of birds and flowing water.
Show on Google Map
CONTACT US
Should you need assistance to make a booking for your holiday in our hotel, OR need more details, Please feel free to contact us through the following form or call us directly. Our telephone lines are open 24/7 for your convenience.